Information to help solve RESEARCH QUESTION NUMBER 3!
Does eating a breakfast increase your energy level throughout the day and maintain your mood?
The survey questions we related to this first research question included "How many days a week do you eat a breakfast?" and "On a scale of one to ten how is your mood throughout the day? What is your energy level like throughout the day?". We chose these because they cover both parts of the question.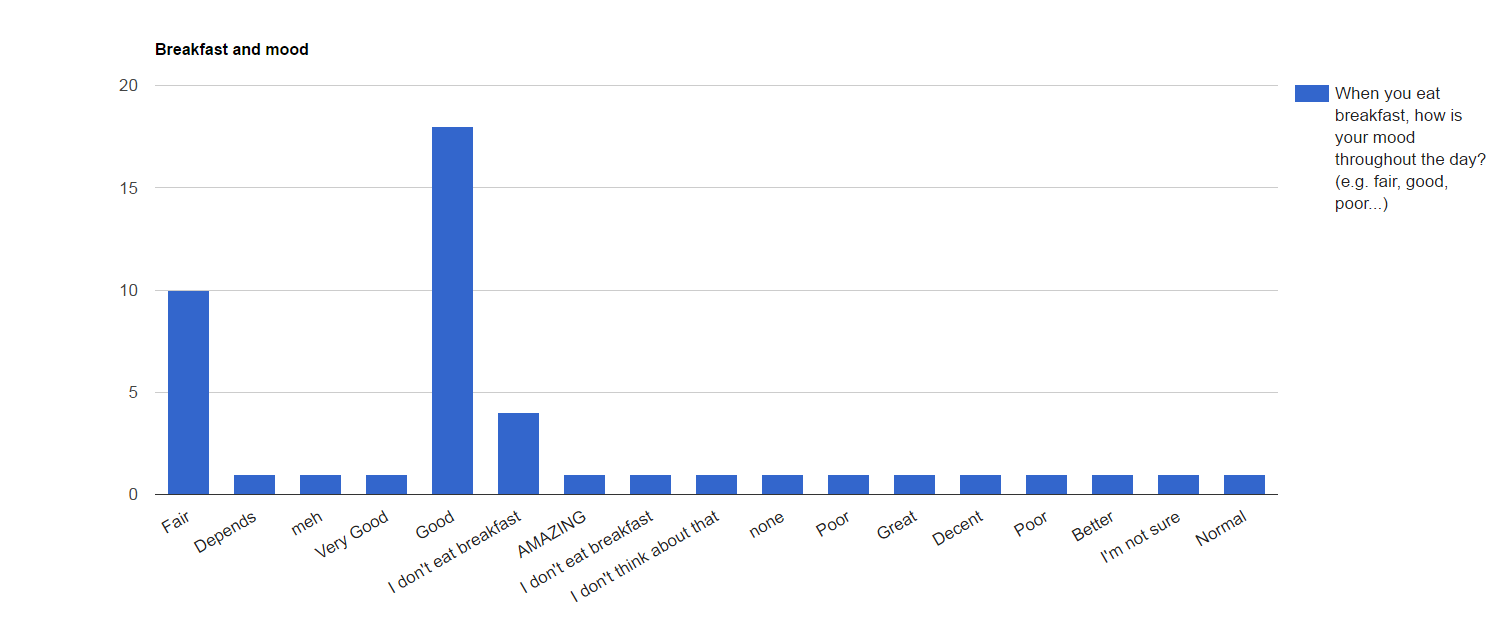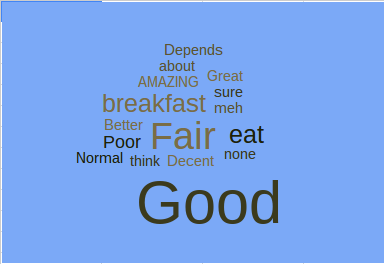 This information comes from the Supplementary Exercise Survey Responses. The first picture is the amount of people who ate a breakfast and described how their mood was throughtout the day represented as a bar graph. The second picture is the bar graph information in a word cloud.